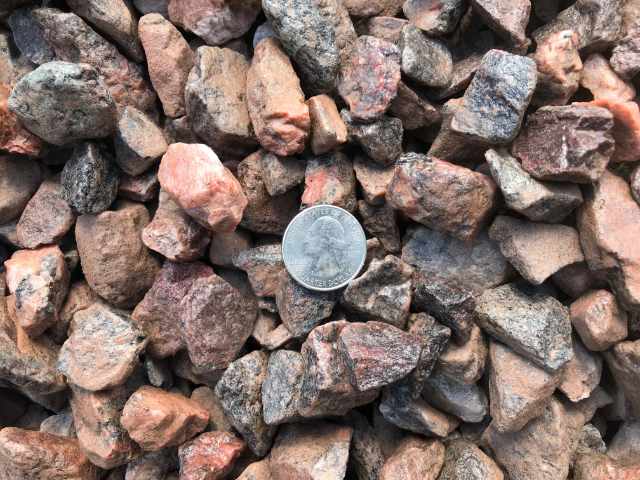 1-1/2" Mountain Granite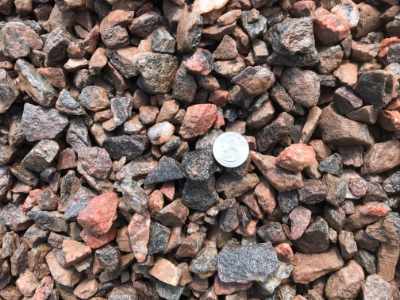 3/4" Mountain Granite - Close up.
3/4", 1-1/2" Premium Multi-Colored Mountain Granite - $36.95 per ton
4" Premium Multi-Colored Mountain Granite - $39.95 per ton
Mountain Granite is one of the most popular types of decorative rock sold in the Denver area. This multi-colored is what we are seeing come out of the quarries in mid-2019. This color distinction can change at any time.
It contains a mix of colors and is a distinctive landscaping material that will give your landscaping design distinction.
1 ton of 3/4" River Rock covers 100 square feet 2 layers deep, 1 ton of 1 1/2" covers 80 square feet 2 layers or approximately 3" deep.
Mountain granite uses include driveways, parking lots, fire pits, culvert drainage, hillside drainage control, erosion control, xeriscaping, french drain construction, mulch substitute, dry creek bed construction and tracking pad rock.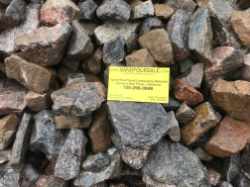 Above - 4" Premium Multi-colored Mountain Granite that has been tagged and ready for delivery.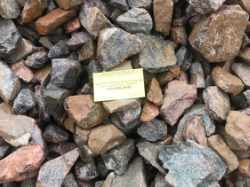 Above - 4" Premium Multi-colored Mountain Granite showing variations in a typical load.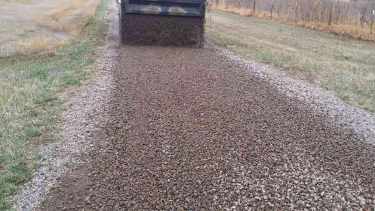 Above - 3/4" Minus Mountain Granite being spread dumped. It makes beautiful, mud free driveways and parking areas.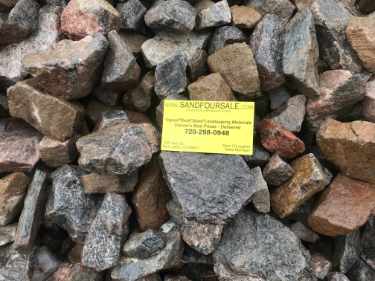 Above - 4" Mountain Granite. The 4 inch average multi-colored rock has both home and construction uses. It is most often used for construction site driveway surfaces, but is becoming more and more popular as Denver's most distinctive landscaping rock. It is just large enough to stand out from common landscaping rock and is about half the cost of any rock from the other landscaping material companies.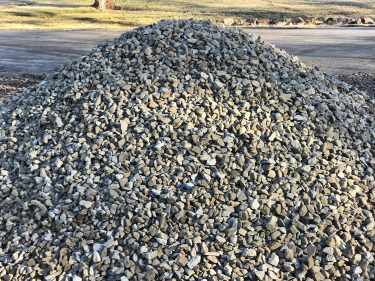 Above - A pile of 1 1/2" multi-colored granite when dry. Freshly dumped.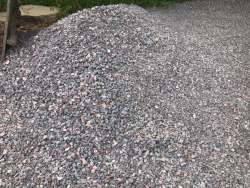 3/4" Minus Granite - Most commonly used for driveways, parking areas and instead of mulch.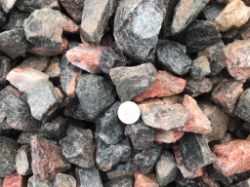 1-1/2" Granite - Denver's most versatile landscaping rock.
This is the perfect time of year to do your project. Cool enough to be enjoyable, warm enough to get it finished before Winter weather arrives. Notice all the different colors. We can't guarantee this mix of colors because these are natural materials, but we believe ours is the best looking Granite in town.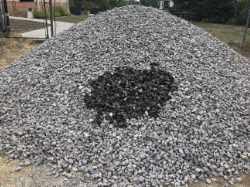 1-1/2" Granite - A pile of the rock directly from the truck, for a customer's landscaping project.
These pictures are from a delivery to a homeowner for a new landscaping project. The dark area is the color of the rock when it is wet.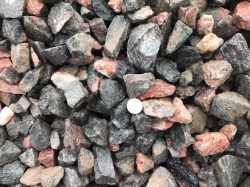 1-1/2" Granite - This is an example of the wide range of colors that is present in this rock and why it is so popular. This is an example of the material when wet. It will be a lighter color when dry.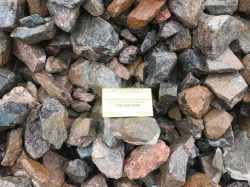 4" Multi-Colored Granite - This material is used for both construction and residential landscaping projects. Because of it's slightly larger size and array of colors it is becoming more popular for home landscaping projects.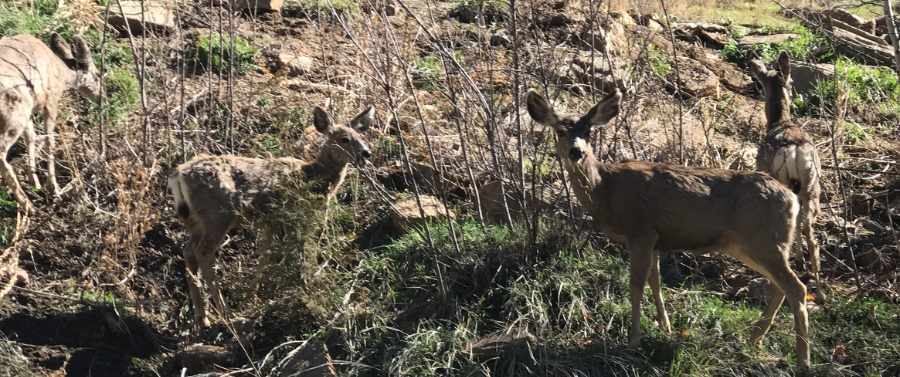 Above: Some mountain residents awaiting delivery of new mountain granite.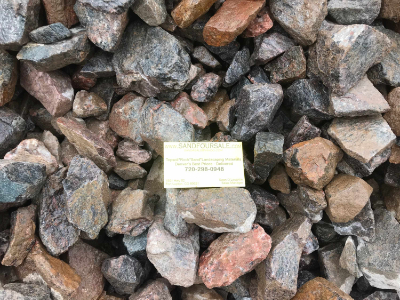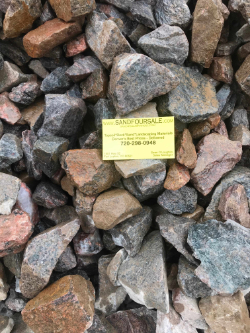 New Year, New Rock! - After years of using the same two types of landscaping rocks; 3/4" or 1 1/2" Local River Rock or Mountain Granite, we are now selling 4 inch average Multi-color Mountain Granite' for residential and commercial landscaping use.
And for far less per ton than the landscaping companies do.
The rock ranges in size from 2 inch to 6 inch (4 inch average), one ton covers 40 square feet 2 layers deep. It is $39.95 per ton, plus your local sales tax on the material only and the delivery price.
Call us at 720-298-0948 for more information and a no cost or obligation material and delivery bid on this or any of our other materials. You'll appreciate the contrasting look of the rock compared to the same decorative rock that and all your neighbors have been using for years.

Tonnage Example - Use calculator below to determine amount needed
Product
Length
Width
L x W = SF
SF / Depth
Tons
3/4"
30 Ft.
40 Ft.
1200
100
12
1-1/2"
30 Ft.
40 Ft.
1200
80
15
To Order the Correct Amount of Material
Measure the length and width of the area to be covered. If you don't have a tape measure, walk the length and width of the area. Figure each full step as 2 1/2 feet. Get the total square footage of the area by multiplying the length by the width.
Example: 30 feet x 40 feet = 1200 square feet
1200 sq. ft. divided by 100 = 12 tons 3/4" Rock
1200 sq. ft. divided by 80 = 15 tons 1-1/2" Rock
Please note: This is only a rough indication of the amount of material you may need. Actual dimensions may vary due to irregularities in soil types and established rough grade.
Once you determine your material and amount needed, call us at 720-298-0948
Or use the Contact page to arrange for delivery and pricing.


We take Paypal, Visa, MasterCard, American Express and Discover.