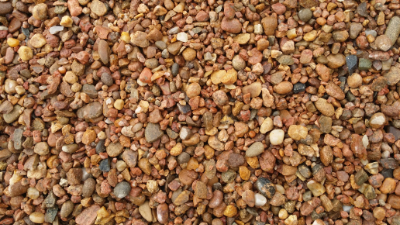 3/4" and 1 1/2" Local River Rock - $42.95 per ton

Notice: 3/4" and1 1/2" river rock is available in quantity now!
Local River Rock is the most popular decorative rock sold in the Denver area. It is colorful and works well in any landscaping design.
1 ton of 3/4" River Rock covers 100 square feet 2 layers deep.
1 ton of 1 1/2" covers 80 square feet 2 layers or approximately 3" deep.
1 1/2 inch river rock and 3/4 inch river rock, can be used for xeriscaping, decorative landscaping rock, dry creek bed construction, french drain construction, driveway rock, parking area or lot, raised bed drainage rock, mulch substitute, fire pit rock, erosion control rock and rock walking path to name but a few uses.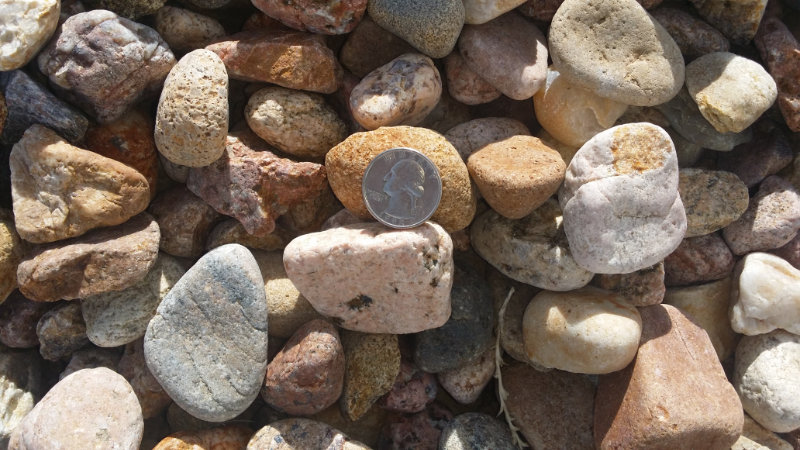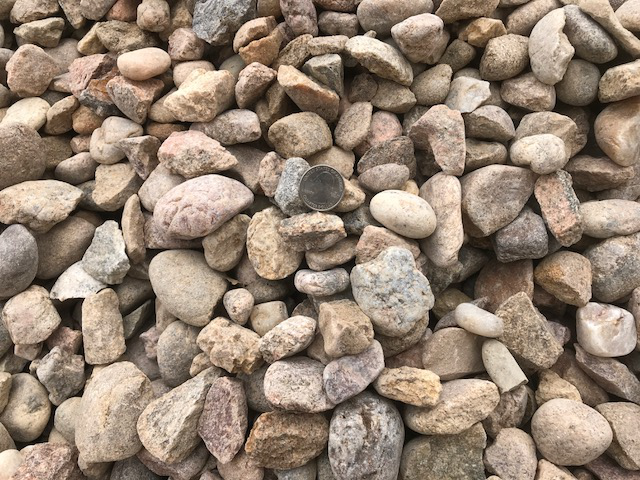 Tonnage Example - Use calculator below to determine amount needed
Product
Length
Width
L x W =SF
SF / Depth
Tons
3/4" Rock
30 Feet
40 Feet
1200
100
12
1 1/2" Rock
30 Feet
40 Feet
1200
80
15
How to Order the Correct Amount of Material
Measure the length and width of the area. Get the total square footage by multiplying the length by the width.
Example: 30 feet x 40 feet = 1200 square feet
1200 sq. ft divided by 100 = 12 tons 3/4" Rock
1200 sq. ft divided by 80 = 15 tons 1 1/2" Rock
Once you determine your material and amount needed, call us at 720-298-0948
Or use the Contact page to arrange for delivery and pricing.

We take Paypal, Visa, MasterCard, American Express and Discover.