What are Roadbases?
Roadbase is a blend of gravel and fine materials, which when compacted will form a hard surface with a high level of mechanical strength.
What is Class 6 Roadbase? Class 6 is a (specification or Spec or recipe) for 3/4 inch minus roadbase. That means that the width of the largest aggregate in the material is 3/4 inch rock, then 1/2 inch rock, then 3/8 inch rock and then the fines. In granite road base it consists of granite fines, in recycled asphalt it contains asphalt fines, and in recycled concrete it contains concrete fines.
What are the different types of Road Base available? The roadbases available in the Denver metro area are:
Recycled asphalt roadbase
Recycled concrete roadbase
Class 6 granite roadbase.

What is roadbase used for? Almost anything! Roadbase is used for; driveways, parking lots, walking paths, retaining walls, RV parking pads and tiny house parking pads. Roadbase can be placed under poured concrete, artificial turf and putting greens, tuff shed pads, 20' and 40' container parking pads, horse stable alleyways and parking areas, horse trailer parking lots, heavy equipment parking and many other applications.
What is the best Roabase? That depends on the intended use.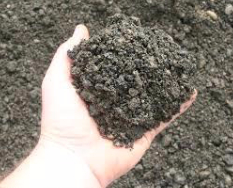 Recycled asphalt compacts harder and stays compacted longer and generally doesn't get dusty.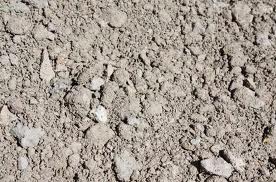 Recycled concrete makes good driveways and parking lots and works well inside large buildings, especially if you plan to pour Ready Mix concrete over it in the future.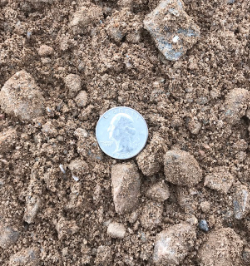 Class 6 granite roadbase is a good all around product, but can get dusty. It is used more on the west side of Denver and in the Foothills because it comes from the west side of town and because for years that was the only roadbase available in the city. Some outlying counties specify granite roadbase for new construction driveways over culverts.
With few exceptions any roadbase will work for any need except, DO NOT put recycled concrete roadbase in horse stalls or pens because horses will eat it and it will make them very sick.
You heard it here first!